Prevent Security Breaches
We ensure that your systems, data, and even mobile devices are safeguarded from cybercriminals and their ever-evolving attacks.
Cybercriminals are more aggressive and innovative now more than ever. Their tactics are also evolving, and as an organization, you have to be equipped with the necessary security protocols to safeguard your business against data breaches and save unnecessary costs in the long run.
At Clarity Technology, we discover and eliminate threats before they can ever impact your company. Our system scouts out and removes viruses and spyware that may have inadvertently been downloaded from the Internet. In addition to protecting your staff and customers from security threats, we make sure that your important data is protected. Our firewall services let you run your business without worrying about your network's security.
Cyberthreats can can hurt your reputation and bottom line, but not when you're protected by Clarity Technology's advanced network defense tools.
Our network security solution plan provides: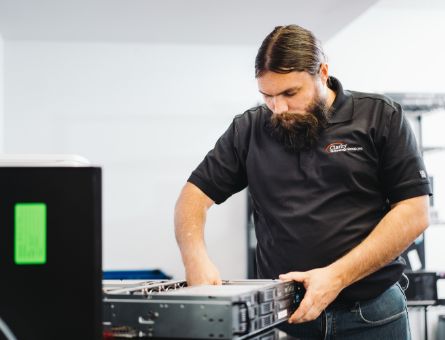 Explore other IT services: