Seamless Planning and Successful
Project Implementation
Partnering with Clarity Technology for large-scale technology upgrades is like adding an experienced CIO to your team.
Most organizations cannot afford to hire a full-time CIO (Chief Information Officer) and pay the high-level salary they would require. With our IT Consulting service, you can enjoy the same technical expertise and commitment to optimizing your technology, without the large overhead costs.
As your Virtual CIO, Clarity Technology will provide expert solutions that can help you strike a balance between your technology costs and the advantages it can bring to your business. Our team of IT professionals will help keep your technology aligned with your business goals, maximize ROI, and guarantee that your IT projects are completed on time and within budget.
Just like your marketing, sales, and accounting teams, your IT department needs a comprehensive strategy to make sure it runs efficiently.
At Clarity, our professional IT Consulting strategies include: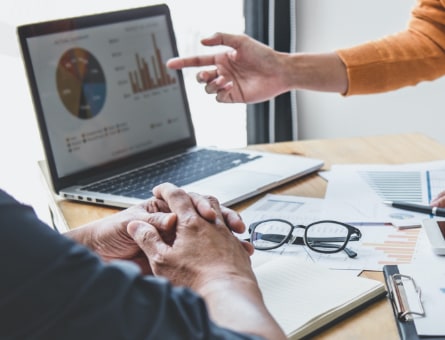 Explore other IT services: