Drive your business forward with innovative tech advice from Milwaukee's top IT consultant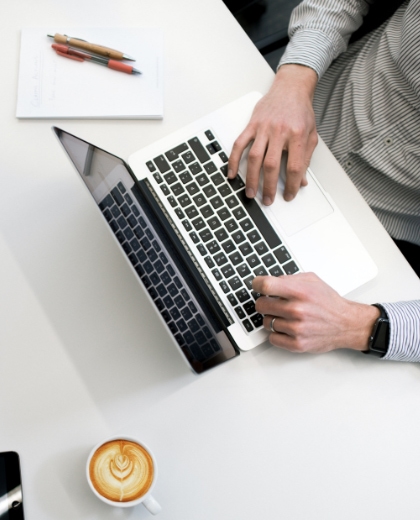 Clarity Technology Group is a trailblazer in providing IT consulting solutions to Milwaukee businesses for over two decades now. Our expertise in providing strategy to organizations in different industry sectors is built on our years of solid experience working with reputable clients and continuous learning using the latest technology. 
The way we bring value to business and make our clients satisfied is by implementing IT systems and processes seamlessly, therefore increasing productivity in the workforce and minimizing costs.
Why Clarity Technology should be your organization's IT consultant
More than a couple of decades servicing satisfied clients with our extensive IT experience proves that Clarity Technology Group is the go-to provider of tech solutions to businesses in the Milwaukee area.
Our customers have always been the center of our business so we value connecting and building relationships with them. We strive to learn more about their business and after fully understanding their needs, we recommend actionable solutions and finally implement solutions that address their issues.
Clarity Technology provides clients with technology solutions that promote business growth
Managed IT Services
24/7 IT Management, Data Backup, Remote and On-Site Support
Cybersecurity
Antivirus Software, Managed Firewall, Network Security
VoIP Solutions
Cloud-Based Phone Systems, All-Inclusive Call Features, Application Integration
Cloud Services
Productivity Suites, Virtual Desktops, Servers, and Applications
IT Consulting
Senior-Level IT Guidance, Project Discussion, Cost Analysis
Backup and Disaster Recovery
Automated Data Backup and Restoration, and Business Continuity Planning
Web Development
Mobile-Responsive Website Design, Development, Hosting, and Support
Is your business ready for a partnership that takes your IT to the next level?
Clarity Technology has produced satisfied clients with our top-notch customer service
"Clarity provides a hands-on approach to their customers. They are easy to get in contact with, during business hours and after hours. They work hard to resolve any issues quickly, and their pricing is always reasonable."
"We asked Clarity to do an entire website overhaul that involved complex challenges along with tighter deadlines. Their entire team truly 'gets it' when it comes to project management and communication. They were able to provide solid solutions to some of our trickier website challenges. The Clarity team simply got it done and on budget."
"Partnering with Clarity was one of the smartest moves we made. Immersing themselves in our mission, Clarity understands the unique needs of our constituents and our goals then become their goals. The team is strategic, tactical, and a pleasure to work with every day."
"We have been using Clarity's services for five years. Their staff is very friendly and professional. They work hard to troubleshoot and fix our computer/technical issues. The help desk always gets back to us in a timely fashion. We also appreciate that they follow up with us to make sure things have been addressed and resolved satisfactorily. Thank you, Clarity, for providing such positive customer service!"
Frequently Asked Questions
Avail top-tier and professional IT consulting for your Milwaukee business and eliminate technology obstacles
Contact Clarity Technology now for trouble-free IT
"*" indicates required fields
Clarity Technology Group, Inc.
434 S. Yellowstone Drive,
Suite 100
Madison, WI 53719